Tammy reached out to me with a project that my hopelessly romantic sensibilities couldn't resist! Tammy wanted to create a design to represent their marriage, so she could create custom cuff links as a wedding gift.

Drew proposed to Tammy using a book featuring two koalas, so the koalas were the most prominent element we included. Another important piece of the art was the coin featured on the shield. The coin refers to the way that they inspired and motivated each other since they started dating -- encouraging each other to have "gold coin days." We worked in the wolf's head as a small element at the top to symbolize loyalty and spirit (and to pay homage to the Dire wolf from Game of Thrones). Their initials are represented to show individuality, but intertwined to show partnership.
Tammy and I designed the piece carefully and simply, to create an image that looked rich and timeless but was also clear enough to read on a small pair of cuff links. I drew the art in pen and ink and then created a vector in Adobe Illustrator.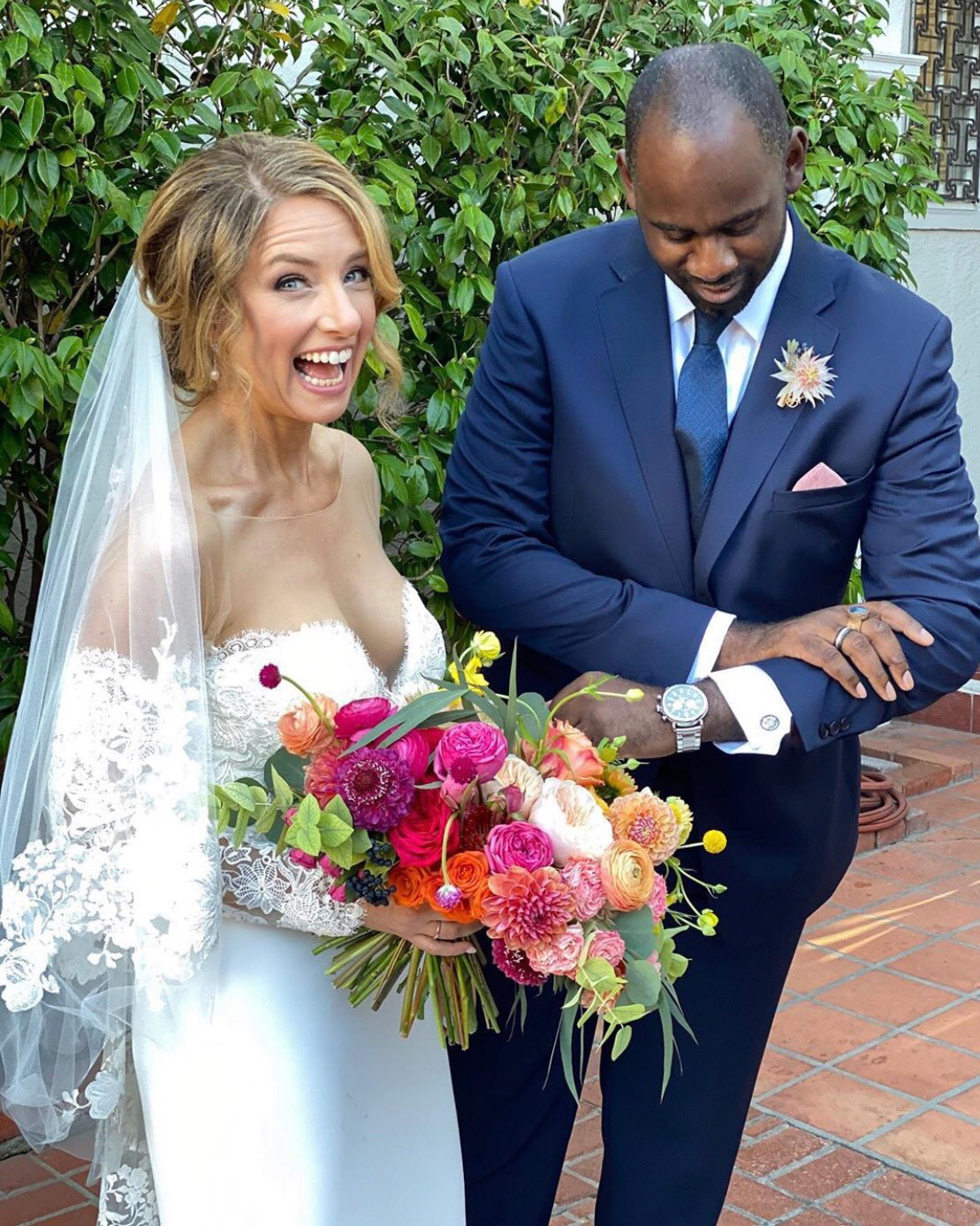 Tammy said: "The cuff links were a HUGE(!!!!) success. They were my "day of" gift to Drew, and I wrote a letter to him with my interpretation of all the symbolism inside the crest. The whole moment of him opening the gift and note was captured on video ... but everyone said it was a next level moment— and Drew was blown away by the thoughtfulness and the design of the cuff links."

Tammy created the cuff links in silver from my finished vector art. It's also easy to create custom pillows, journals, and other items using the custom art we created.